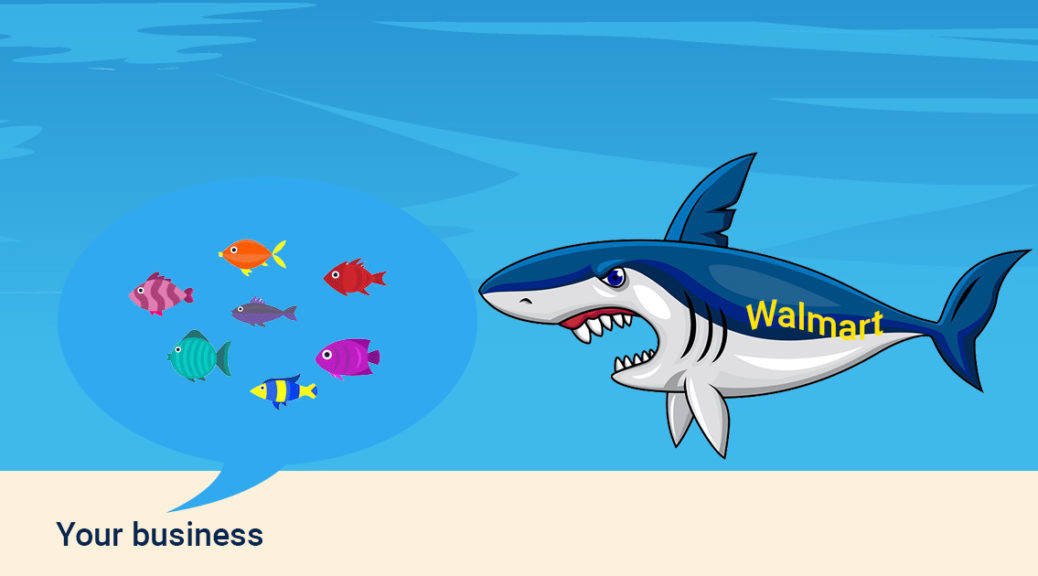 Capture your Market before Walmart get them
Capture your Market before Walmart get them
With the news confirming the Walmart-Flipkart deal, the market trend seems to be changing very fast. Before it's too late, it is advisable for every business to go online and offer their products and services to their online potential customers. That is the reason why e-commerce business in India has seen such a rise in the last few years. In the current scenario, online platform plays an important role in the growth of the business, which can be understood through Flipkart's current valuation. To stand in a competitive market you as a seller has to go online. Lots of e-commerce companies & mobile app development companies are available in the market which gives you this opportunity to online and sell your products & services across India.
The section of the business class is growing rapidly and so people nowadays prefer to order online, be it essentials, clothing or food. So, online presence is an essential part for any seller to tap the new potential market and their needs. According to market survey Internet usage on mobile has been increasing rapidly. By acting now, you can target the rapidly growing numbers of mobile users in India. You can go online through mobile application development and Android App development for your business. This way you can increase viewers for your products persuading them to buy products from your competitors. In case of a physical shop, you can target only to a certain geographical area. But through e-commerce model, geographical barriers to sell your products & services are finished.
Online presence has a wide array of benefits for all businesses. The sales go up as your products and services get advertised to large-set of people. As an owner, you also get details of your customers and this can help you to promote offers to them in future. The growth of e-commerce companies is evident from Swiggy, Flipkart, and other such companies' profit. You can build your loyal customers thus, beating Walmart eating up your prospects. But it has to be now, or else it will be late. Adopt the change and go online with the latest technology.
Walmart, the American giant is infamous for sweeping small businesses with its ultra-low pricing policy. It's a high alert for the domestic sellers to go online and capture their potential customers. If not now, then it will be very difficult once Walmart starts operations.  If you are a new start-up and looking for growth prospects, then online is the perfect platform for you. You can promote your business through attracting all the eyeballs to you through social marketing and promotional offers which otherwise would have required a huge database and money. But as a new-bee to the industry, you can easily tap the customers through understanding their profiles and activities on social networking sites. So what are you waiting for?
Are you worried about how to start an online business in India? Digital technology is the answer to all your worries. With collaboration with an E-commerce solution, you can stress freely work on your core business as your online and digital promotions, logistics and other allied services are taken care by Limra Technosys. We attempt to encourage our domestic business and startup, boosting the Indian economy.
Our team of professionals with their experience understands your business module and offers customized services for you to showcase on mobile. For Small and Medium Enterprises, Start-up going online might seems difficult as they unaware of the services. With Limra technosys services many leading E-commerce companies in Mumbai has started their online journey.  You are just a call away from going online. Contact us and get your business online, now!
Auther- Limra Technosys