Digital Marketing Agency In Mumbai
Today approx 627 million people in India using the internet, And out of those 90% of internet users have the intention of making a purchase of action when using a search engine or from social media. And sometimes a glance is all it takes for a browser to become a buyer. Limra Technosys is a leading Digital Marketing Agency in Mumbai, Navi Mumbai which helps every organization & market them globally. We provide complete digital marketing services which include Search Engine Optimization(SEO), pay per click(PPC), Content writing, Social media marketing, strategy planning, Designing, SMS blast, ORM, Adwords, video marketing, Email marketing & many more.
Our clients come from different industries like manufacturing, food, transport, health, sports, food & agriculture, financial services, security and much more we even do online marketing for public figures. We have a team of fully energetic & creative young blood. When you work with us you will know that everyone in the team is accountable for your success. In today's world, every business organizations are realizing the importance of digital marketing. But the most surprising fact about digital marketing is that most business holders would say it is important & then say they do not know much about it. If you are business owners and your facing problems to stay in digital competition then we will consult you very effectively to increase your brand as well business digitally.
Strategy Planning
Your any successful digital marketing campaign fully depends upon your strategic planning. Today all the business needs to focus on awareness & sales. Normally there are 2 types of marketing plans any business have one is long-term and second is short term. But, usually, any business mainly focusing on short-term plans and neglect their strategies and plans for future goals and reactions.Consequently, if your business doesn't have the experience or strategic planning to run the digital campaign for a long-term race then it is advisable that hire Limra technosys for making the digital marketing strategy for your long-term successful business. We have expertise team for making unique Digital Marketing Strategy for your Business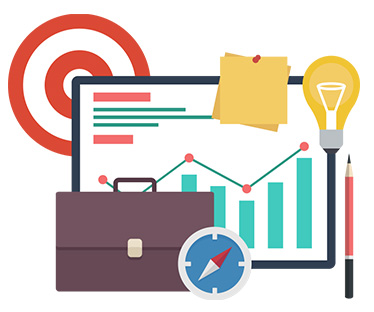 Social media marketing in Mumbai
Today on a globe approx 2.46 billion people using social media. In India, it is approx 20 million people are on social media & down the line until 2022 it will increase to 370 million. so if you are planning to run a various campaign on social media campaigns to promote your products & services then you are on right track.Average social media user spends approx 1 to 2 hours daily. Imagine if your future clients spending as little as 1 hour a day in order to increase your business recognition, traffic, and sales with little to no cost.
That's right! about 90% successful marketers say social media is the perfect option for brand awareness for any company, and that's only one of its many advantages. Social networks are now a substantial part of media are so great that anyone not implementing this cost-effective resource is missing out on a phenomenal marketing opportunity. Limra Technosys is a leading social media marketing & Digital Marketing agency in Mumbai
How social media helpful for your business.-
1) Increased brand awareness
2) Increase Inbound traffic
3) Help to improve search engine ranking
4) Conversion rates are higher
5) Keep best customer satisfaction
6) Cost-effective
We are specialist in facebook marketing, twitter marketing, LinkedIn marketing, Instagram,. pinterest, youtube, yelp, tumbler, Google+, Flicker, Reditt, snapchat and many more
PPC/  Google Adwords Mumbai
Pay per click advertising is one of the most popular & effective forms of online advertising today. Aside from being accessible and easy to use, it offers marketers many advantages that make their job a lot easier while yielding results. Pay per click service provider is an online form of advertising wherein the marketer or advertiser only pays for each time the ads are clicked. Our strategy behind every pay per click is to lead the user company's website where you can engage them in engaging content and calls to action. Limra Technosys is specialized in making a strategy for Google Adwords campaigns like.
1) Search Campaign
2) Display Campaign
3) Shopping Campaigns
4) Video Campaigns
5) App campaigns
6) Youtube campaigns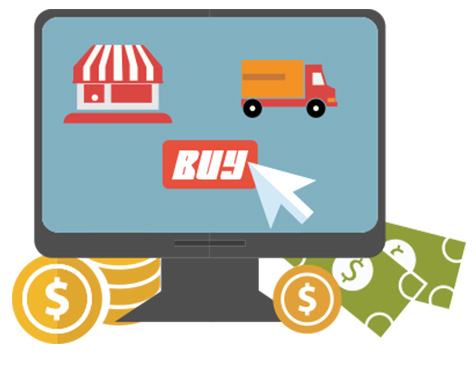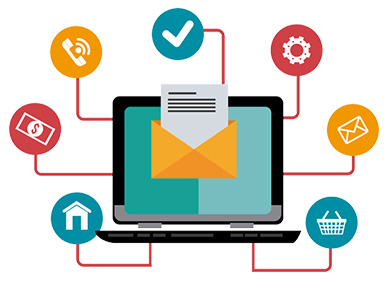 Email Marketing company in Mumbai
Email marketing is a wonderful way to reach large numbers of customers in a short amount of time.This is reasonable marketing method that is more effective. It will result in getting more traffic to your website thus generating more sales. Email marketing can be used by any type of business regardless of the products or services they have to offer. It can be helpful for both large and small business. Email marketing is a great opportunity to communicate with your customers. This is an effective way to be able to analyze your marketing tools so you will know, what is working & what areas you need to continue improving. Limra Technosys is an Email marketing company in Mumbai  & providing this service at affordable cost.
Online Reputation Management
ORM protects organizations from defamatory online elements such as negative content and wrong practice bloggers. These kinds of issues occur from compititors, disgruntled employees or dissatisfied customers. If content written against your business is posted on high authority sites, it will definitely make its way to search engine results when someone types types your business in the search bar. Limra Technosys is online reputation management company which follows these 10 basic steps to improve your online brand reputation.
Step1- Know whats going on with your brand
Step2- Keep your website and social A/c updated.
Step3- Don't give immediate reply to bad reviews.
Step4- Admit and commit to fix mistakes if any
Step5- Relationship building with Audience is vital
Click here to know our 5 more steps for complete online reputation management solution.