Mobile app development company in Mumbai. Develop Android application & iOS app
Now a days, all type of business verticals are updating themselves with the latest ongoing technology and trends. According to statistical reports, the maximum and organic traffic is coming from usage of mobile applications. If you wish for app development, we are here to help you with various mobility solutions. At Limra, we boast of having the best in the class technical skill set and knowledge to develop an outstanding mobile app. Our ardent effort make us the leading mobile app development company in Mumbai. We are one of the best android app development company in Mumbai. We are also best iOS app development company in Mumbai with highly skilled mobile app developers. Since our inception in 2011, we have provided best application development services to clients with diverse commercials ventures, such as education, trading, travel, real estate, finance, sports, entertainment, health & fitness, logistics etc.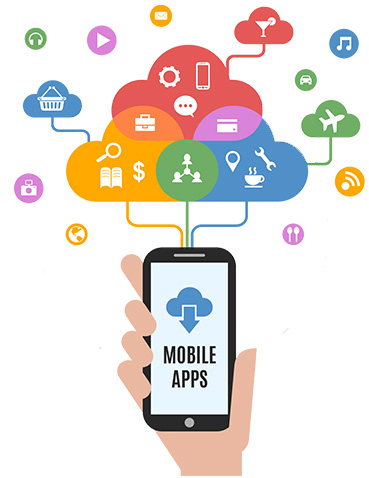 At Limra Technosys Pvt. Ltd. we have professionally qualified designers and developers giving top-notch and savvy mobile app development solution for client. With an extensive variety of ability on distinctive mobile platforms we provide best solutions as per clients needs, requirements and demand in a timely manner. We assist as a business partner for our valued clients and provide them with necessary technical inputs in normal possible language which results not only in clarity on part of our clients but also helps clients in decision making. We help our client with a bouquet of options available for them from which they can pick and choose the best options basis their current requirements and pocket size.
We follow these steps for application development:
–  Defining a clear vision and goal for our clients
– Strategize and Design look and feel of the product
– Development & Testing
– Market submission or app deployment
– Digital Promotion to the target audience as per clients needs.
– Customized Support

iOS APPLICATION
Our excellent knowledge in objective c, xcode,swift

ANDROID APPLICATION
We have excellent knowledge in SOAP, REST,JSON, Java,Kotlin, Phonegap
 

WEB APPLICATION
Our Top notch in Angular,React Js,CodeIgniter,
PHP, HTML, CSS, JAvascript

HYBRID APPLICATION
Our Top notch in Ionic ,React,Flutter